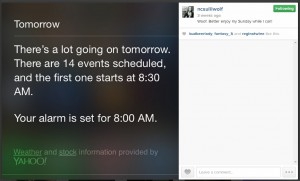 May was a super busy month. So busy that instead of writing this post at the end of month, here we are at June 2. Nonetheless, here we go:
Spoke at the Raleigh Chamber Expo on social media engagement. Get a recap of my presentation here and some pictures here
Wrapped up Band Together sponsorship deliverables for WRAL.com's role in the annual fundraising concert and had a great time at the concert itself celebrating the second anniversary of when Johnnie Bud and I realized there were greater forces at work for us
Hung out with over a hundred cool kids and their moms/dads/nannies/etc. for a WRAL Go Ask Mom open play session at North Hills
Watched my little sister graduate as a doctor of veterinary medicine from NCSU and get promoted to a captain for the US Army
On the same day my sister graduted, I signed a lease for a new office, just across from the NCSU Belltower, for Raleighwood Media Group. Once there's a coat of fresh paint on the walls and some furniture moved in, we'll invite everyone over for an office warming cocktail party!
Built a fence for an adorable dog named Domino with the Coalition to Unchain Dogs as a Raleigh Rotaract service project
Speaking of Raleigh Rotaract, I accepted the role of board president for the 2014-2015 service year with gratitude to the entire board I served alongside this past year… won't you join us for some professional development and community service?
Hosted a promotional tent for WRAL's Go Ask Mom brand at the Great Glow Run benefiting Eastern Seals/UCP… proceeded to complete the 5k with Johnnie Bud, Tank, and Delta in tow. Actually, who am I kidding? They towed me.
Took in a little continuing education for my real estate license (4 hours down, 4 more to go this week.)
Launched a new website, CapitalCityCocktails.com, and am slowly adding content, while working on the look of the site (ie: no judgements yet, please – it's work in progress)
Hosted a mixology program for the Triangle Interactive Marketing Association (TIMA) as a member appreciation event at Person Street Bar in Downtown Raleigh
Did the wobble, sort of, while at a TIMA board meeting as part of promotional video campaign. Let's never speak of that one again, ok?
Added several new stories to iheartretail.com and am finalizing plans to monetize the site, which basically means creating some valuable placements for business and brands who want to pay to play!
Authored a post on WRALWorks.com about new native advertising opportunities on the WRAL mobile app
Wrapped up about two months of PR and marketing work for CityCamp NC and live-tweeted the majority of the 3-day unconference
I'm sure there are other important things I have forgotten to list, but as you can imagine, I'm looking forward to a mini-vacation to Ocracoke this weekend!